How to
Contribute

.
Collaborate

with the Team

Our project is supported by an interdisciplinary team of volunteers. We are privacy enthusiasts, IT security specialists and data protection experts who are committed to a free and anonymous Internet for everyone.

If you would like to contribute, please contact us: voluntary@eblocker.org

We have tasks in all areas: from software development and quality assurance to public relations or graphic design.

We are very much looking forward to your ideas and engagement!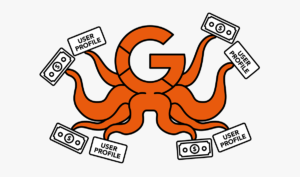 Donate

for the Operation

eBlocker is a non-profit project, which is exclusively funded by donations. We have no permanent employees, no costly offices and no expensive marketing.

Nevertheless, we have costs for the operation of the server infrastructure, software maintenance and licenses for protection filters, which we license from various partners.

All donations are exclusively for the benefit of the project and you can donate for the goals you want to support.

With your donation you contribute so that everyone can surf anonymously for free and protect themselves from internet dangers. And if you are one of them, you will help yourself

Thanks much. You rock!
Thank you so much

for your support!
Current
Funding Goal
Next to this general project funding you can donate to individual project tasks. Due to technical restrictions individual funding is available in German only. We appreciate your generosity and will use your donation wisely.
Thanks List:
Our Great Donors
For security reasons, only a selection of donors is displayed. Please note that donor comments will be displayed "as is" in the language of the donor.
Many thanks to all donors!
Vielen Dank für das tolle Produkt. Weiter so
macht bitte weiter so !!!
Gutes Product, macht weiter so!
Super Sache, macht weiter so!
Trotz LifeTime Lizenz, regelmäßige kleine Spenden für das großartige Projekt ist drin 😉 Danke an das eBlocker Team.
ein unterstützenswertes Projekt, weiter so!
ohne eBlocker geht es nicht 🙂
Tolles Projekt, es muss weitergehen !
Herzlichen Dank für Eure Arbeit und bitte weitermachen!
Super, macht weiter so!!!
you are doing a great job!
Seit weiter mit soviel Power, Kraft, Ideen und Vision.
Auf das die Privatsphäre gesichert bleibt.
Ganz herzlichen Dank, dass Ihr dieses tolle Produkt anbietet!
Liebes eBlocker Team, macht weiter so!
Hoffe, das Projekt bleibt am Leben!
Danke & Liebe Grüße