How to
Contribute

.
Collaborate

with the Team

Our project is supported by an interdisciplinary team of volunteers. We are privacy enthusiasts, IT security specialists and data protection experts who are committed to a free and anonymous Internet for everyone.

If you would like to contribute, please contact us: voluntary@eblocker.org

We have tasks in all areas: from software development and quality assurance to public relations or graphic design.

We are very much looking forward to your ideas and engagement!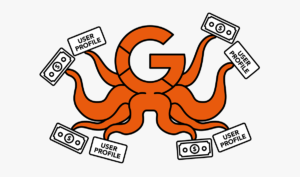 Donate

for the Operation

eBlocker is a non-profit project, which is exclusively funded by donations. We have no permanent employees, no costly offices and no expensive marketing.

Nevertheless, we have costs for the operation of the server infrastructure, software maintenance and licenses for protection filters, which we license from various partners.

All donations are exclusively for the benefit of the project and you can donate for the goals you want to support.

With your donation you contribute so that everyone can surf anonymously for free and protect themselves from internet dangers. And if you are one of them, you will help yourself

Thanks much. You rock!
Thank you so much

for your support!
Current
Funding Goal
Next to this general project funding you can donate to individual project tasks. Due to technical restrictions individual funding is available in German only. We appreciate your generosity and will use your donation wisely.
Thanks List:
Our Great Donors
For security reasons, only a selection of donors is displayed. Please note that donor comments will be displayed "as is" in the language of the donor.
Many thanks to all donors!
Super, dass der weiße Würfel wieder funktioniert
Toll das Ihr euer Projekt weiter vorantreibt. Danke dafür.
Vielen Dank für euer Engagement und eure Hilfe.
Auch wenn ich es momentan noch nicht benutze finde ich das Projekt klasse!
Frank Dyllick-Brenzinger
100€
Toll, eBlockerOS 2.5.6 läuft wieder auf meinem "weißen Würfel" !
Frank Dyllick-Brenzinger
100€
Toll, eBlockerOS 2.5.6 läuft wieder auf meinem "weißen Würfel" !
Hallo, tolle Arbeit, funktioniert zwar noch nicht alles aber das bekommt ihr bestimmt noch in den Griff. Zum Beispiel kann man nicht per Apple Pay zahlen. Aber herzlichen Glückwunsch
Klasse wie Ihr an Feature Updates arbeitet
Ich bin begeistert von diesem Projekt und finde jeder der es nutz sollte auch die Arbeit würdigen. Ralf aus Berlin
Danke für die feine Arbeit. Möchte das gerne würdigen.
Kann leider nicht mehr spenden, als Musiker erlebe ich gerade sehr schwere Zeiten.
Liebe Grüße Chinmayo
Vielen Dank für die Weiterführung von eBlocker! Bitte weiter so!
Das Update auf dem Würfel hat funktioniert. Dankeschön!
Vielen Dank für eure wichtige Arbeit in diesem Projekt. Hatte schon das erste eBlocker Projekt mit lifetime Lizenz unterstützt.
Macht bitte weiter!
Peter
Macht weiter so, der eBlocker wird immer wichtiger.
Macht weiter so Jungs und Mädels – tolles Engagement! Danke!
Macht weiter so, vielleicht gibt es irgend wann IPV6 support
Vielen Dank für das tolle Produkt. Weiter so