How to
Contribute

.
Collaborate

with the Team

Our project is supported by an interdisciplinary team of volunteers. We are privacy enthusiasts, IT security specialists and data protection experts who are committed to a free and anonymous Internet for everyone.

If you would like to contribute, please contact us: voluntary@eblocker.org

We have tasks in all areas: from software development and quality assurance to public relations or graphic design.

We are very much looking forward to your ideas and engagement!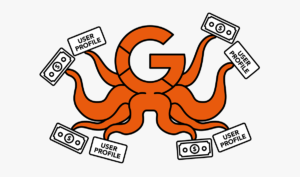 Donate

for the Operation

eBlocker is a non-profit project, which is exclusively funded by donations. We have no permanent employees, no costly offices and no expensive marketing.

Nevertheless, we have costs for the operation of the server infrastructure, software maintenance and licenses for protection filters, which we license from various partners.

All donations are exclusively for the benefit of the project and you can donate for the goals you want to support.

With your donation you contribute so that everyone can surf anonymously for free and protect themselves from internet dangers. And if you are one of them, you will help yourself 😉

Thanks to our great community, we have been able to cover all operating costs through donations so far and thus keep the project going.

Terrific, if you also contribute to it!
Thank you so much

for your support!
Current
Funding Goals
Anonymous Donation
Donate anonymously via Paypal
We do not receive any data from you.
You will receive a receipt via your Paypal account.
Next to this general project funding you can donate to individual project tasks. Due to technical restrictions individual funding is available in German only. We appreciate your generosity and will use your donation wisely.
Thanks List:
Our Great Donors
For security reasons, only a selection of donors is displayed. Please note that donor comments will be displayed "as is" in the language of the donor.
Statt 3 * 25 nun 75 im Quartal -> spart Kosten
Einfach nur Super. Danke dafür
DANKE! Konnte damit GeoBlocking umgehen und empfange wieder meinen Lieblingssender "Alternative Rock X" von 1.FM
Danke für die engagierte Arbeit am eBlocker und den Einsatz für mehr Privatssphäre im Internet.
Vielen Dank für euren Einsatz in Sachen Privacy – keep up the good work!
Vielen Dank für euer tolles Projekt, macht bitte weiter so!!!
Marcus Hammermeister
100€
Bitte bleibt so und schützt die Benutzer auch weiterhin vor den Datenkraken.
Wow, beim lesen des aktuellen Newsletters ist mir am Anfang echt kurz das Herz stehen geblieben 🙂 Wünsche enstpannte und googlefreie Osterfeiertage fürs eiBlocker Team 🖖🏼🥚🤙🏼
Sehr guter Aprilscherz eurer Newsletter 😉 wir brauchen Produkte wie eBlocker! Daher nochmals gespendet. Ihr macht eine tolle Arbeit!
Coole Idee mit der "April"-Scherz-Mail
Toll, dass Ihr dranbleibt!
Danke für euer unermüdliches Engagement für mehr Privatsphäre!!
Many thanks to all donors!