Donate & Contribute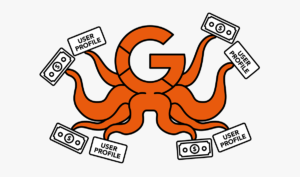 Our goal with the eBlocker Open Source project, is to provide exactly the same scope of services as with the commercial eBlocker 2 Family product. All costs are transparent and have to be fully covered by donations as this is a non-profit project.
Using your donations we can provide eBlocker to all users free of charge.
If you want to participate in the project, please contact us at voluntary@eblocker.org. We have tasks in all areas, reaching from software development over testing to communication – and would be very happy if you join us.
Thank you so much for your support!
Current Funding Goal
Next to this general project funding you can donate to individual project tasks. Due to technical restrictions individual funding is available in German only. We appreciate your generosity and will use your donation wisely.
Thanks List: Our Donors
Many thanks to all donors!
For security reasons, only a selection of donors is displayed. Please note that German donor comments will be displayed "as is" in German.
Danke, bitte weitermachen
Danke für Euer tolles Engagement!
Habe damals 2 Lifetime Lizenzen gekauft (Firma und privat). Gerne spende ich, um das Projekt weiter langfristig zu unterstützen. Vielleicht kann man ja auch jeden Monat einen festen Betrag spenden. ?
Danke, macht bitte weiter so.
Jeder sollte nach seinen Möglichkeiten spenden.
Haltet das Schiff auf Kurs.
Datenschutz ist wichtig.
Ein wichtiges Projekt und Beitrag zum Schutz unserer Kinder. Weiter so!
tolle Sache, macht weiter so !
Möchte beitragen dass das Projekt sicher weiter gehen kann. Wünsche gutes gelingen.
Bitte weitermachen 🙂 😉 :->!!!
Ja das hat man nun von "Lifetime" Danke an Alle die an diesem Projekt weiter arbeiten.
Danke für eure Anstrengungen und weiter so.
Finde eBlocker super. Spende gerne obwohl ich damals eine Lifetime Lizenz gekauft habe. Weiter so. Danke an das ganze Team
Freue mich sehr auf die Weiterentwicklung, vielen Dank
Kleinvieh macht auch Mist
Es ist nicht viel, aber wenig viel, ist auch viel !
Danke für eure sehr sinnvolle Arbeit
Tolle Sache, dass das Projekt weiter geht!
"Auferstanden aus Ruinen…"