eBlocker: Do It Yourself
Making eBlocker yourself is very simple. All you need are a few components, which you can buy "everywhere" for $50-60. Everything else you can find here: Completely free, thanks to a great community.
As soon as you got everything together, your eBlocker is ready to go in a few minutes. Instantly you start surfing anonymously and are protected on all devices.
What you need
A Raspberry Pi or Banana Pi M2+ (a mini computer)
Recommended buy: Raspberry Pi 4 with 2GB RAM
Suitable SD card (min. 8Gb, Class 10)
Suitable power supply unit (min. 2A, 3A for Raspi 4)
LAN-Cable
Free LAN port in your router or switch
PC/Mac with SD card reader
The following instructions (please follow carefully)
Instructions
1. Free eBlockerOS Download
Here you can always find the latest eBlockerOS images. For historical reasons, you have to enter a license key once for activation, which you can find below.
eBlockerOS Images
eBlockerOS 2.5.x (stable beta version)
These eBlockerOS images are based completely on the Open Source Code for the first time. Additionally, the underlying operating system (debian Linux 10 Buster) has been updated and numerous improvements have been made. Please find more information in the Release Notes, which will continue to be updated until the final release.
Your eBlocker will update automatically. For the update to the final release you don't need to do anything after the beta installation.
eBlockerOS for Raspberry Pi 2-4 (565 MB Download) »
Hardware requirements: min. 1GB RAM
eBlockerOS for Banana Pi M2+ (561 MB Download) »
For the board of the eBlocker "white cube". Download only for DIY enthusiasts!
An automatic update for all white cubes is in work. Regular users should rather wait. We will inform you by newsletter as soon as it is available.
If you find bugs, please share via the forum only. Thanks!
2. Install eBlockerOS on SD Card
The software images must be installed on an SD card with an easy-to-use program like Etcher. Etcher is free to download for Windows, MacOS and Linux.
Note: The image cannot simply be copied to the SD card using Windows Explorer, but must rather be installed. For the installation with Etcher the image does not need to be unpacked.
3. Connect Raspi to Network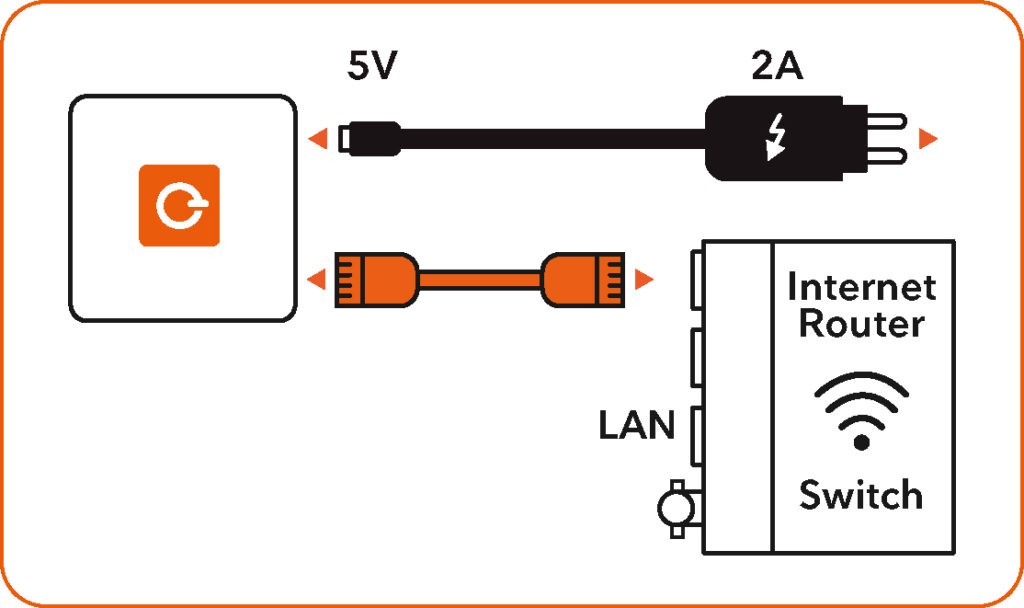 Install the prepared SD card in your Raspberry Pi. First connect the Raspi to a free LAN port of your Internet router or switch using the LAN cable.
Please do not connect a monitor or keyboard!
Let's go: Turn on your Raspi and hook it up to the power.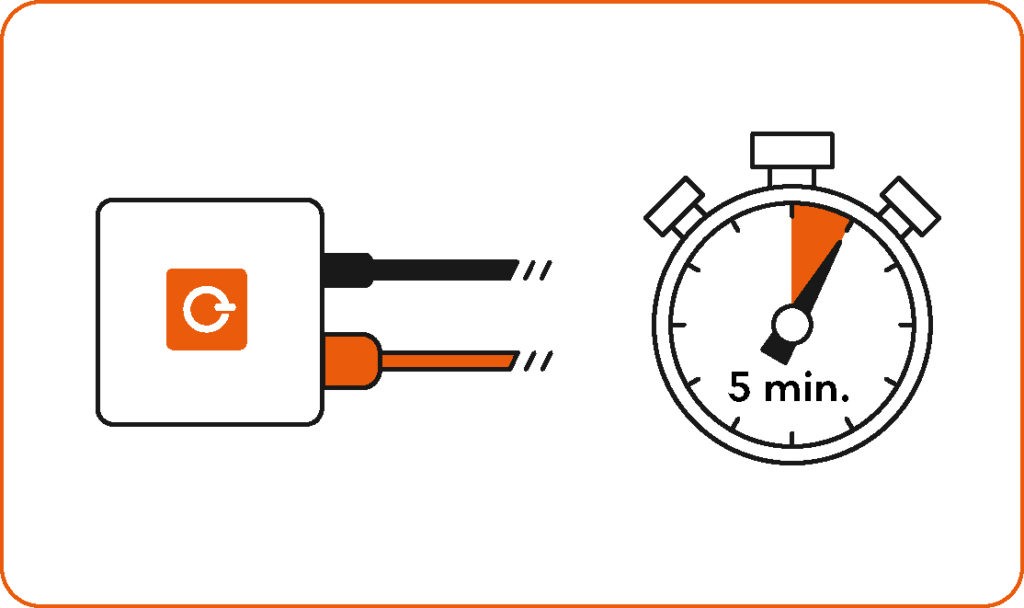 Wait at least 5 minutes until eBlockerOS has started up and configured itself. Depending on the Raspi model used and the number of network devices, the first start may take some time. Please stay patient
Important
Make sure you're using a separate power supply with at least 10 watts or 2A (15 watts / 3A for Raspberry Pi 4). Most standard USB ports on computers or routers do not have enough power and can cause sporadic errors.
4. Network Configuration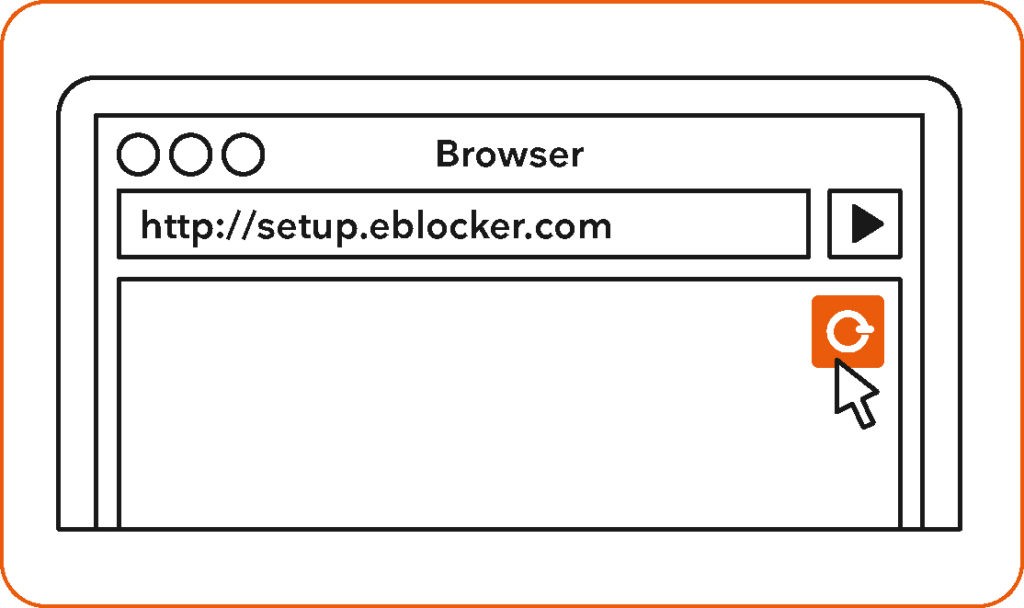 Visit http://setup.eblocker.com (not https). If everything works, the eBlocker icon automatically appears in the upper right corner of the screen.
You can see that the eBlockerOS is active and protects you. With a click on the icon the eBlockerOS Controlbar opens and allows you to further configure and access your control center. You can find your personal eBlocker Dashboard at http://eblocker.box, as soon as the eBlocker is active.
5. Enter License Key
With the following license key you can activate your eBlocker for free and permanently for all features:
FAMLFT-OPENSOURCE

License key for eBlockerOS without restrictions
You will receive free daily updates for your eBlocker as long as sufficient donations for the operation and maintenance are made. With the previous donations we have already licensed commercial filters (from Malware Patrol, among others) and thus offer the same scope of protection as the formerly commercial eBlocker.
6. Getting Started
First of all get familiar with the basic eBlocker functions, the dashboard and the settings. It is recommended to first enable HTTPS in eBlocker and install the eBlocker certificate on the clients. Then you should mark the trustworthy apps, otherwise you may experience problems with certain apps. In the eBlocker manual you will find all important information.
The initial configuration may take a while: But it's worth it
7. Support and Technical Issues
For questions please check the eBlocker manual and the technical FAQs and the knowledge base of the former eBlocker GmbH. If you need help, feel free to ask your questions in our forum, where users help each other.
Unfortunately we can not offer individual support by e-mail or phone.